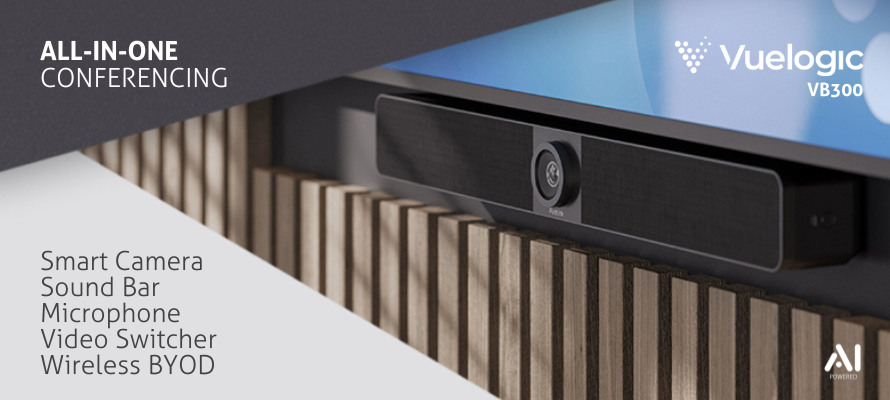 Vuelogic ProAV video bars now available
The next generation of video conferencing solutions
We are pleased to announce that our Vuelogic Videobars are now available.
These video conferencing solutions enable seamless integration into any conference room, office or workspace and are specifically designed to meet the increasing demands of virtual communications.
Our Vuelogic video bars are available in two sizes:
The VL-VB300 is the highlight of the Vuelogic series and, with its 700mm width, is particularly well suited for large conference rooms. It is an all-in-one smart 4K camera with 4-MEMS microphone array with a range of up to eight meters, as well as powerful 5W wideband speakers and impressive video quality in Full HD.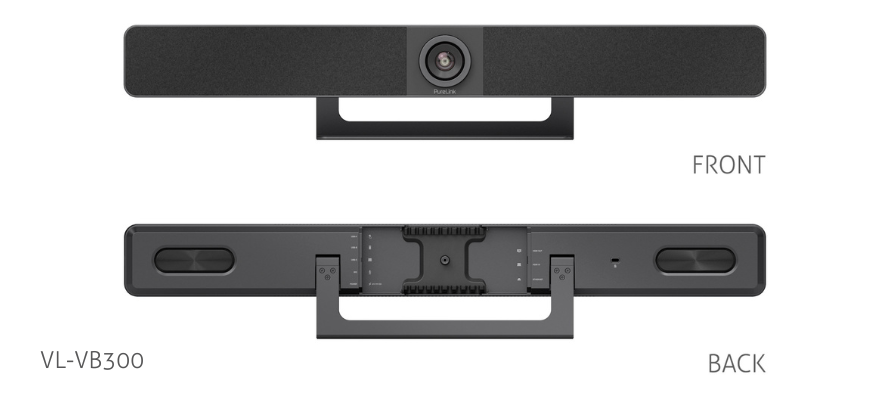 The special feature of the VB300 is the integrated ProAV media switcher with a variety of connectivity options to different devices. This enables wired screen presentations via USB-C and HDMI as well as options for wireless BYOD/BYOM streaming (Windows, Airplay or Miracast) including split screen modes with automatic switching function. Up to two streaming dongles are optionally available.
Easy plug-and-play with excellent compatibility for operating systems and UC applications (e.g. Zoom, Teams, Webex, Tencent Meeting, etc.) as well as flexible web GUI control options, remote control and integrated WAP, PureLink's Vuelogic VB300 meets all conferencing and collaboration needs.
The VL-VB200, with its 460mm width, is best suited for huddle spaces or smaller meeting rooms. The 180° wide-angle 4K ePTZ camera offers features such as auto-framing and presenter tracking, based on an intelligent algorithm.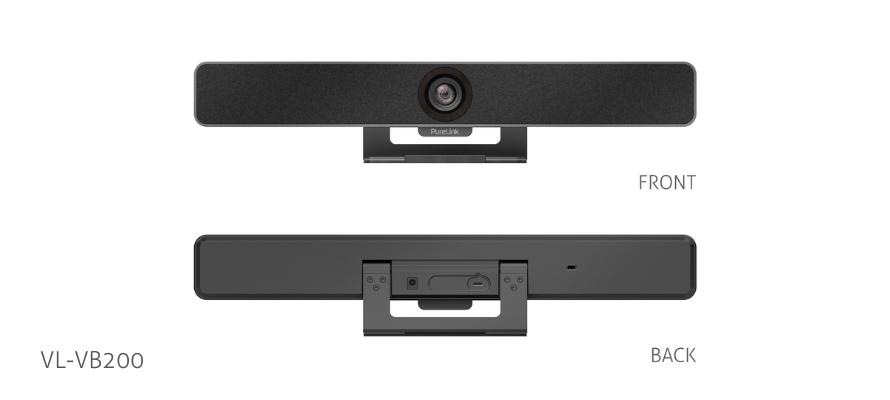 With a range of up to five meters, as well as AEC, AGC and ANS, the advanced microphones capture every word crystal clear and suppress background noise to ensure optimal speech intelligibility. This can ensure that meetings and collaboration take place in the best possible quality.
Our Vuelogic Videobars are available now through us and our authorized channel partners. For more information on the products and to order, visit www.purelink.de.

Do you have any questions? Please get in touch
0049 5971 - 800 299 0
order@purelink.de
Back