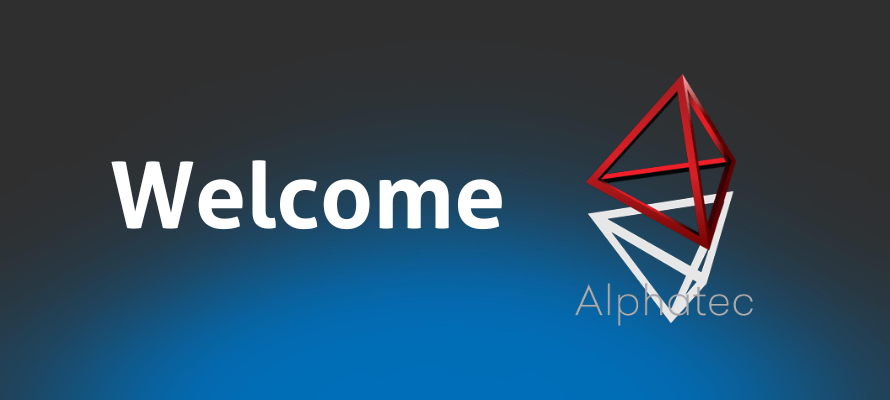 PureLink teams up with Alphatec India
Exploring New Opportunities for AV Advancements
We are pleased to announce our strategic partnership with Alphatec in India. By extending our operations to India, we aim to offer cutting-edge AV solutions to the dynamic Indian market, catering to the increasing demand for versatile connectivity options in modern workspaces and hybrid working environments.
As a forerunner in the Indian AV distribution landscape, Alphatec has consistently elevated the bar by providing access to the world's most exceptional AV products and brands. With operating locations in Mumbai, Delhi, Kolkata and Bengaluru, Alphatec's untiring commitment to innovation and genuineness has seen it forge exclusive partnerships with numerous renowned global AV brands. Alphatec's extensive network of over 1100 dealers and system integrators across 400 cities has redefined AV distribution in India. The company's 20 authorised service centres underline its commitment to customer satisfaction and support.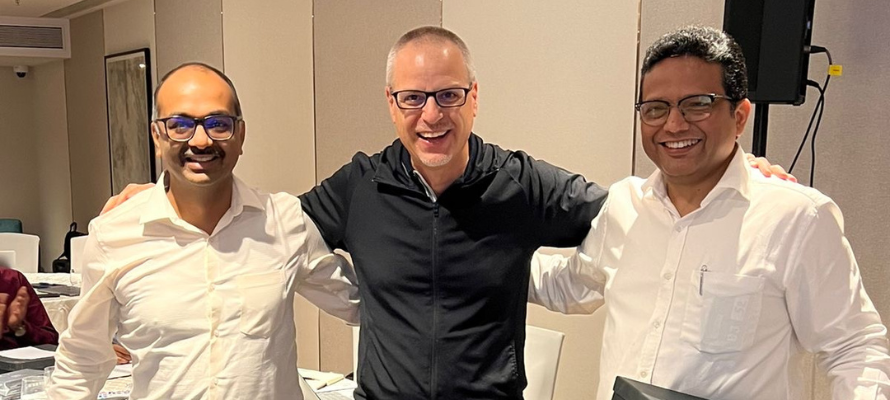 F.l.t.r.:
Mayank Gaurav, Co-Founder & Director, Install Sales, Alphatec
Ronni Guggenheim, Chief Growth Officer, PureLink GmbH
Devasis Barkataki, Founder & Managing Director, Alphatec
Our Chief Growth Officer Ronni Guggenheim, expressed great enthusiasm about the expansion, stating, "Our entry into the Indian market is a testament to our unwavering commitment to innovation and customer satisfaction. India is a key market because of its vibrant and growing market for seamless AV solutions across various sectors. We are thrilled to offer our cutting-edge professional presentation and media technology to Indian customers. With our strategic partnership with Alphatec, we are confident that our presence in India will succeed and will ensure Indian customers can access our AV technology without compromising on quality and performance."
Devasis Barkataki, Founder and MD of Alphatec, said, "We are excited to partner with PureLink GmbH, a leading provider of AV solutions. Through this strategic partnership, our shared mission is to empower the Indian AV market with state-of-the-art technologies. We are confident that we will swiftly capture the hearts of our target audience with PureLink products that are the benchmark for quality, functionality and performance."
The newly formed partnership between Alphatec and PureLink is aimed at unlocking market potential in the Indian AV sector. By harmonising their expertise and resources, this collaboration will expand distribution channels, promote growth opportunities and improve product availability.
About Alphatec
Alphatec is a leading distribution house for the world's best and industry-leading professional audio and video equipment across India and an exclusive partner of the best AV brands around the world. Headquartered in Mumbai, Alphatec is associated with over 30 global AV brands, Alphatec is currently managing products that are committed to reproduce the most truthful sound and visuals; and bringing integrated AV solutions to clients and their spaces. It currently has presence across 14 regions, 500 cities and towns with 1100+ dealers and system integrators, and 20 authorized service centers. In addition to its expansive physical presence, the company is also present across all major e-commerce platforms like Amazon, Flipkart and Bajaao.
Website: https://www.alphatec.co.in/
Any questions? Contact us
0049 5971 - 800 299 0
order@purelink.de
Back