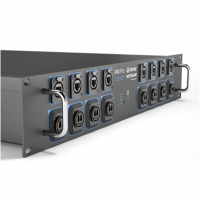 The IPAV Pro 10G-8X8F - Rugged PureLink Chassis, Netgear® Core Technology:
Riding on the success of The IPAV Pro series of 10G rugged SDVoE products, PureLink now brings a 10G Network switch that can not only handle the 10GBASET data load required by SDVoE, but also has the professional connections you expect.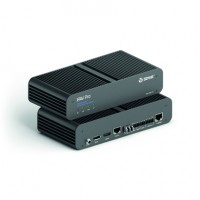 Together with four other products using the Semtech chipset, the PureLink development IPAV Pro Series was part of an interoperability test held at Lang AG's headquarters. A similar demo system will be exhibited on the Lang Booth on the ISE in Amsterdam.
SDVoE technology provides an end-to-end hardware and software platform for AV extension, switching, processing and control through advanced chipset technology, common control APIs and interoperability. All AV distribution and processing applications that demand zero-latency, uncompromised video can benefit from.