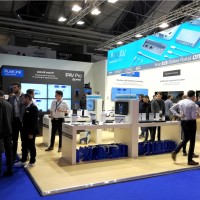 A great ISE ended on Friday. We summarise the visitor highlights we presented at the booth for you.
Tidbit 1: "You can drop it, if you want! I'm not worried about the encoder, I'm worried about your foot!"
Justin Kennington, Präsident der SDVoE™ Alliance about the IPAV Pro for Rental & Staging.